Alnöite
Category: Volcanic
Type Ultramafic rock.
Commons Alnöite is rare subvolcanic ultramafic potassic rock devoid of feldspars.
Name origin Rock is named after type locality - the Alnö Island of Sweden. First description by Rosenbusch is dated in 1887. The rock was originally described as melilitic basalt (Törnebohm, 1882).
Locality Näset, Alnö island, Västernorrland, Sweden.
GPS:
Major minerals Melilite, phlogopite-biotite, olivine, calcite, clinopyroxene, sometimes monticellite and amphibole.
Accessory minerals Apatite, perovskite, zircon, nepheline, noseane, garnet, Fe-Ti oxides.
Classification The rock belongs to the group of melilite-bearing rocks (olivinic melilitite). Some authors classify the rock as lamprophyre, because it fulfills some relevant criteria (e.g. vein shapes with porphyric structure).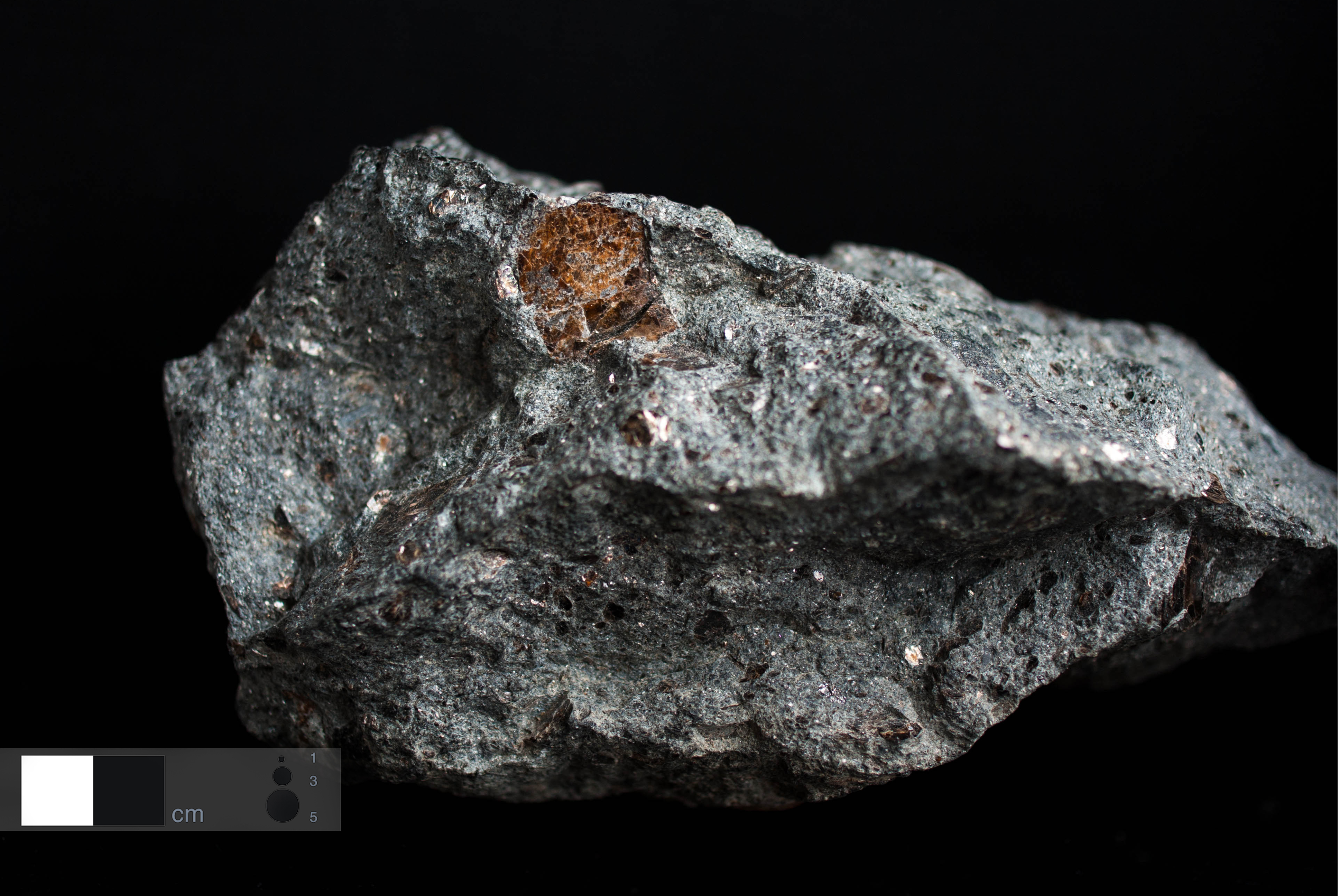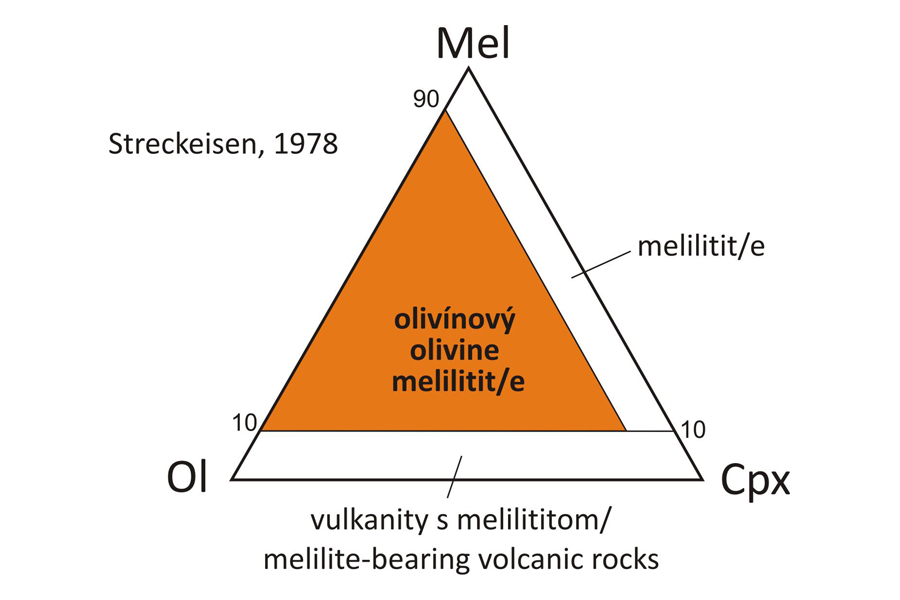 Colour Dark grey to black.
Structure Porphyric with aphanitic matrix.
Granularity Finely grained.
Texture Porphyric
Alterations Melilite is replaced by calcite.
Petrographic characteristics Porphyric ultramafic rock with large phlogopite-biotite, augite, olivine and magnetite phenocrysts disseminated in matrix composed of melilite (often replaced by calcite), phlogopite, calcite, perovskite, Ti-andradite, and apatite. Increased olivine abundance results in a variety corresponding to kimberlitic alnöite to kimberlite.
Usage The rock does not have any economic importance.
Literature Rosenbusch, H., 1887: Mikroskopische Physiographie der Mineralien und Gesteine. II. Massige Gesteine. Schweizerbart, Stuttgart, p. 805. Törnebohm, A.E., 1882: Mikroskopiska bergartsstudier XVII. Melilitbasalt från Alnö. Geologiska Föreningens i Stockholm Förhandlingar 6, 240-251.
Photomicrographs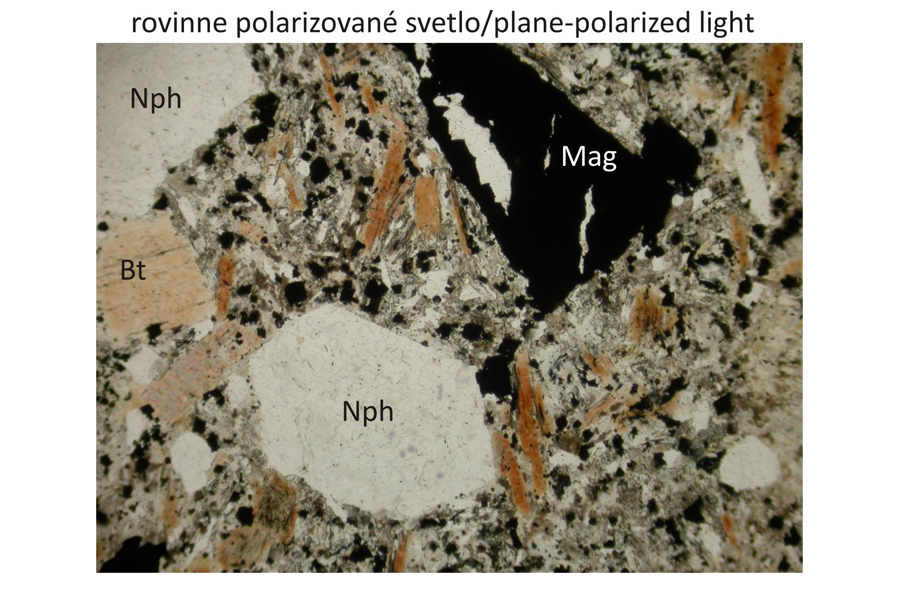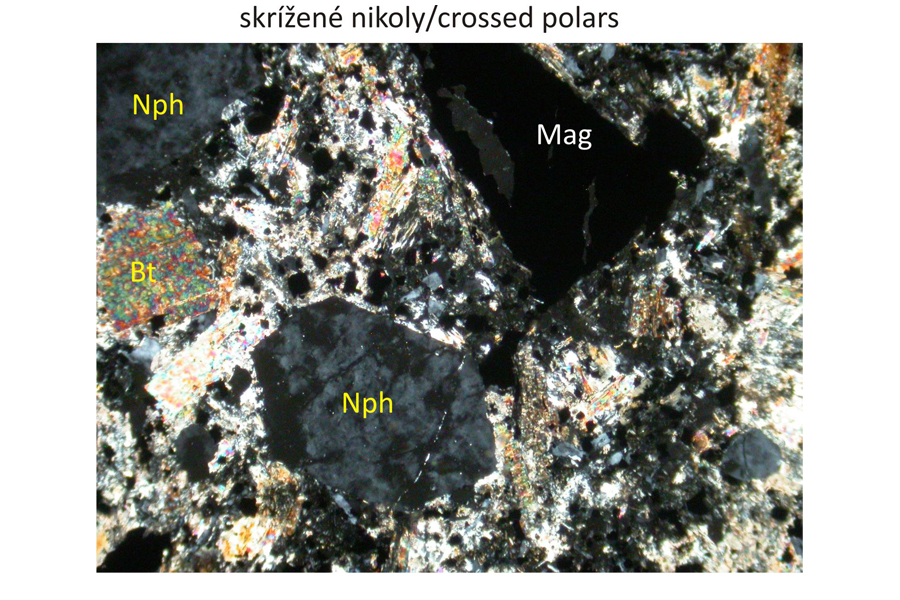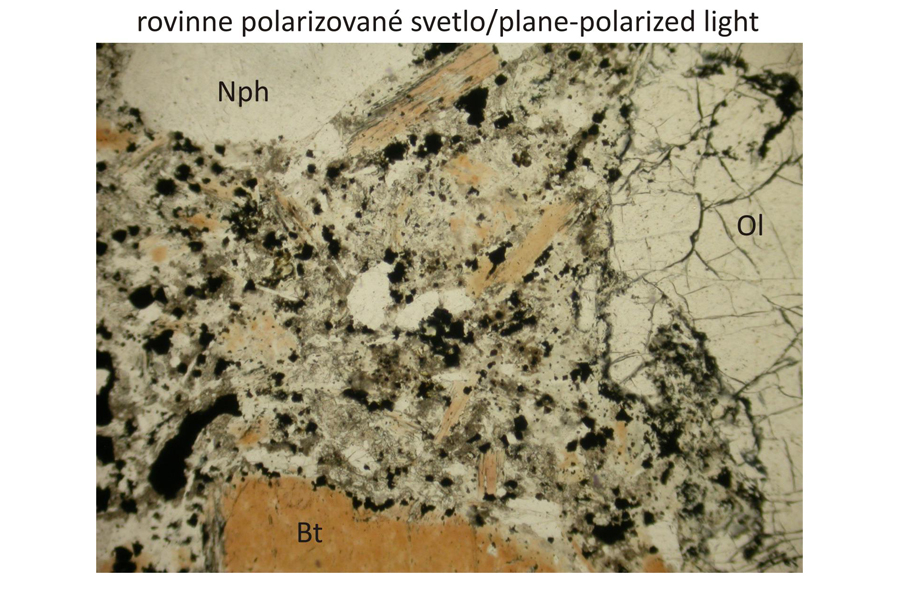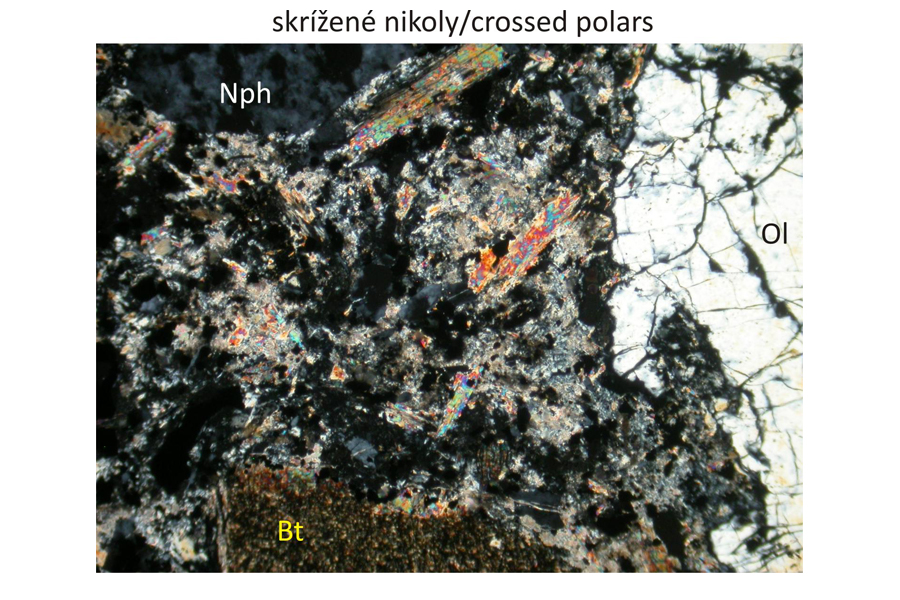 Normative composition
Step of calculation
Normative minerals



SiO2
TiO2
ZrO2
Al2O3
Fe2O3
FeO
MnO
MgO
CaO
Na2O
K2O
P2O5
F
S
CO2

Total
Molar proportion of normative mineral
Molecular mass of normative mineral
Weight % of normative mineral



Oxide
(wt. %)




















Molecular
weight





















Molecular
proportion


















Y:
Mg/(Mg+Fe
2+
):
Total of normative wt. %
Comment
Chemical composition